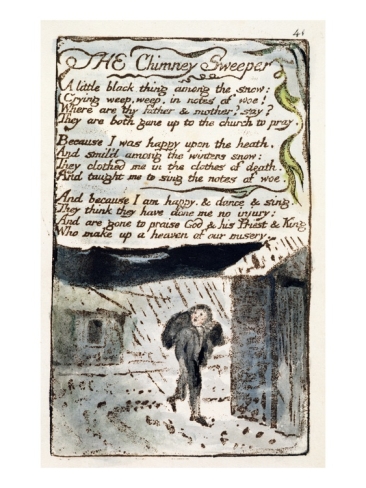 Spiritual Sunday
I generally try to steer clear of politics on Sunday, but how the GOP House Representatives, many of them professing to be Christian, can slash food stamp allotments at a time of high unemployment and endemic poverty is beyond me. For that matter, how is it that elements in the GOP are prepared to shut down the government and damage the world economy just to prevent poor Americans from getting health insurance? How can they ignore today's lectionary reading (Luke 16:19-31)?
Jesus said, "There was a rich man who was dressed in purple and fine linen and who feasted sumptuously every day. And at his gate lay a poor man named Lazarus, covered with sores, who longed to satisfy his hunger with what fell from the rich man's table; even the dogs would come and lick his sores. The poor man died and was carried away by the angels to be with Abraham. The rich man also died and was buried. In Hades, where he was being tormented, he looked up and saw Abraham far away with Lazarus by his side. He called out, `Father Abraham, have mercy on me, and send Lazarus to dip the tip of his finger in water and cool my tongue; for I am in agony in these flames.' But Abraham said, `Child, remember that during your lifetime you received your good things, and Lazarus in like manner evil things; but now he is comforted here, and you are in agony. Besides all this, between you and us a great chasm has been fixed, so that those who might want to pass from here to you cannot do so, and no one can cross from there to us.' He said, `Then, father, I beg you to send him to my father's house– for I have five brothers– that he may warn them, so that they will not also come into this place of torment.' Abraham replied, `They have Moses and the prophets; they should listen to them.' He said, `No, father Abraham; but if someone goes to them from the dead, they will repent.' He said to him, `If they do not listen to Moses and the prophets, neither will they be convinced even if someone rises from the dead.'"
Incidentally, a number of Congress members who have voted to cut food stamps have also voted to raise farm subsidies that directly benefit themselves. And despite their claims, most food stamp recipients are not members of what Alfred Doolittle, the loquacious dustman in George Bernard Shaw's Pygmalion, calls "the undeserving poor." As an MSNBC article notes,
The number of food stamp recipients across the country has jumped in recent years, in large part due to the recession. Thursday's vote came on the heels of a series of reports showing that while the wealthiest Americans have largely recovered from the economic downturn, most Americans–particularly those on the lower end of the economic scale–have not. The vote took place even as Wall Street profits soared. 
SNAP benefits primarily go to households with children, the elderly, and the disabled, who make up 76% of those in the program as of 2011. Of those who can work, 58% do. The new legislation could also cut off support to 170,000 of the nearly 1 million military veterans who receive SNAP benefits each month, according to the Center on Budget and Policy Priorities.
One Christian poet who, if he were alive today, would be raising his voice in protest is William Blake. In "Holy Thursday" from Songs of Experience, he unleashes his sarcasm at so-called Christian Britain:
Is this a holy thing to see
In a rich and fruitful land,
Babes reduced to misery,
Fed with cold and usurous hand?
Is that trembling cry a song?
Can it be a song of joy?
And so many children poor?
It is a land of poverty!
And their sun does never shine,
And their fields are bleak and bare,
And their ways are filled with thorns:
It is eternal winter there.
For where'er the sun does shine,
And where'er the rain does fall,
Babes should never hunger there,
Nor poverty the mind appall.
Even if we grant that poverty is not as severe today as it was in Blake's day, we should nevertheless be ashamed when a country as wealthy as ours turns its back on the poor.
Incidentally, there is a companion poem in Songs of Innocence, also called "Holy Thursday," where Blake more directly attacks church authorities. There he sarcastically refers to them as "grey headed beadles" with "wands white as snow" who consider themselves "wise guardians of the poor." In this earlier poem, however, he focuses more on the holiness of the children than on the insensitivity of the power structure. Although the children have been herded to church in order to absorb proper submissive attitudes, they nevertheless lift "their innocent hands" and "raise to heaven the voice of song," singing their hearts out to God:
'Twas on a holy Thursday, their innocent faces clean,
The children walking two and two in red and blue and green:
Grey-headed beadles walked before, with wands as white as snow,
Till into the high dome of Paul's they like Thames waters flow.
O what a multitude they seemed, these flowers of London town!
Seated in companies they sit, with radiance all their own.
The hum of multitudes was there, but multitudes of lambs,
Thousands of little boys and girls raising their innocent hands.
Now like a mighty wind they raise to heaven the voice of song,
Or like harmonious thunderings the seats of heaven among:
Beneath them sit the aged men, wise guardians of the poor.
Then cherish pity, lest you drive an angel from your door.
Is there any way to get that image into the minds of Congress before they take their next vote?