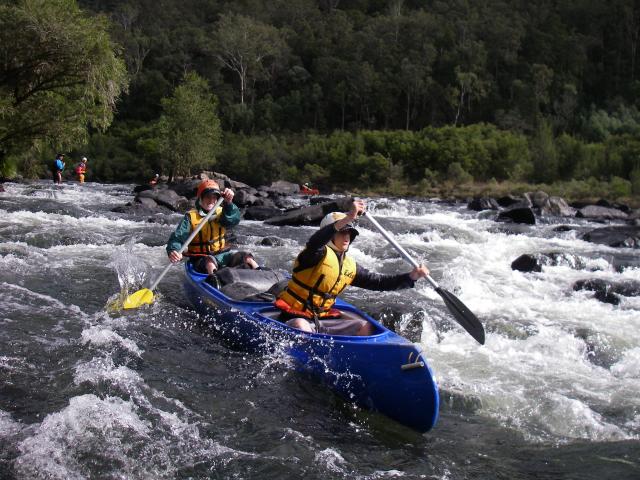 Sports Saturday
Since it's August and many people are out on the water, here's a poem about whitewater canoeing. Its title, of course, comes from the James Dickey novel about whitewater canoeing but the poem also captures the experience of taking on the challenges of life and turning them into beauty:
Deliverance
By Barbara Crooker
Putting in below the dam, watching
the water boil and seethe over rocks,
ledges, feeling fear churn like a stopper
in my stomach. In an open canoe,
we must plot like chess players:
strategies, moves, pries, and draws.
To float with the mainstream is madness,
moving directly in the current,
paddling like a windmill:
rockfilled pillows wait, and
you stick, spin, and swamp
down the way to watery sleep.
Or fallen trees block the way,
the current lures you under like a siren,
and the mad black branches bring you down.
No, canoeing's a delicate dance:
to move forward, you must go back,
holding the angle, bracing high or low.
You measure strength not in miles,
but how the river's played,
like a fish on a singing line.
And even though the souse holes yawn,
your eye, quick as a kingfisher,
spots the eddies where you rest.
And all around, the rapids roar like chaos,
and far ahead, standing waves
dance like a symphony,
and you, with your paddle,
have created a garden from the grave.