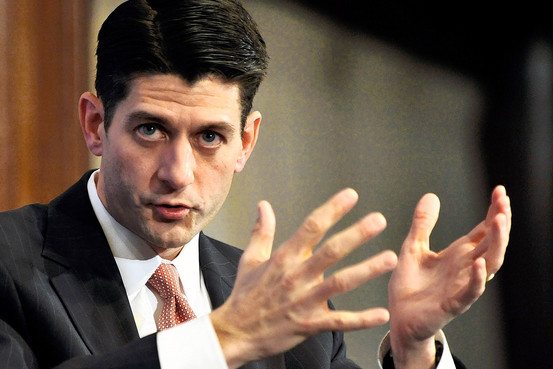 So Paul Ryan promises to end Medicare as we know it but he does it so charmingly that seniors swoon. He gives a convention speech that consists of a series of falsehoods but, although some news organizations call him out, many others celebrate him as a media star and sing his praises. All of which reminds me of what Mrs. Peachum says about Mac the Knife, the highwayman hero of  John Gay's Beggar's Opera:
Peachum: Was Captain Macheath here this morning, for the bank-notes he left with you last week?
Mrs.Peachum: Yes, my dear; and though the bank hath stopped payment, he was so cheerful and so agreeable! Sure there is not a finer gentleman upon the road than the Captain!
Commenting on Ryan's speech, CNN's Erin Burnett has a version of Mrs. Peachum's praise: "There will be issues with some of the facts. But it motivated people. He's a man who says I care deeply about every single word."
Can you care deeply about saying something you know is a fabrication?
Those of us who believe that people should be truthful and that substance matters find ourselves sputtering and saying, "But, but, he's making things up."  I feel like the children in Robert Southey's "Battle of Blenheim" who shudder upon hearing about the battle's horrors, only to be informed that winning is all that matters. Here are the final stanzas of the poem, narrated by the grandfather:
"With fire and sword the country round

Was wasted far and wide,

And many a childing mother then,

And new-born baby, died;

But things like that, you know, must be

At every famous victory.


"They say it was a shocking sight

After the field was won;

For many thousand bodies here

Lay rotting in the sun;

But things like that, you know, must be

After a famous victory.


"Great praise the Duke of Marlboro' won,

And our good Prince Eugene."

"Why, 'twas a very wicked thing!"

Said little Wilhelmine.

"Nay, nay, my little girl," quoth he;

"It was a famous victory.


"And everybody praised the Duke

Who this great fight did win."

"But what good came of it at last?"

Quoth little Peterkin.

"Why, that I cannot tell," said he;

"But 'twas a famous victory."
If the Romney/Ryan "post-truth" campaign prevails–Jonathan Chait of New York Magazine thinks it might–they will be able to look back years from now and say, "It was a famous victory."