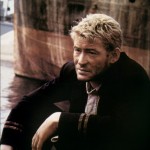 "The captain of a cruise liner that ran aground and capsized off the Tuscan coast faced accusations from authorities and passengers that he abandoned ship before everyone was safely evacuated as rescuers found another body on the overturned vessel," reported The Washington Post. Which immediately put me in mind of Joseph Conrad's novel Lord Jim.
Jim is the first mate on board the Patma who, along with the captain and crew, abandons a shipload of pilgrims that are on their way to Mecca when it appears that their ship is going down.  The ship doesn't sink after all and Jim, once a young man with romantic ambitions, becomes a permanent exile.
Marlow, also the narrator of Heart of Darkness, tracks Jim down to learn his story.  He discovers that there but for the grace of God  go many of us, perhaps most.
Jim has a heightened imagination,  and when he is being urged to jump  into the lifeboat by the captain and crew, he thinks he sees what is about to happen in all its vividness:
Nothing in the world moved before his eyes, and he could depict to himself without hindrance the sudden swing upwards of the dark sky-line, the sudden tilt up of the vast plain of the sea, the swift still rise, the brutal fling, the grasp of the abyss, the struggle without hope, the starlight closing over his head for ever like the vault of a tomb–the revolt of his young life–the black end. He could! By Jove! who couldn't? And you must remember he was a finished artist in that peculiar way, he was a gifted poor devil with the faculty of swift and forestalling vision. The sights it showed him had turned him into cold stone from the soles of his feet to the nape of his neck . . .
While he resists the crew's urging for the longest time, the critical moment almost seems to happen in spite of itself, as though he has nothing to do with it.  Here's Jim describing it to Marlow and Marlow reacting:
"Suddenly the skipper howled 'Mein Gott! The squall! The squall! Shove off!' With the first hiss of rain, and the first gust of wind, they screamed, 'Jump, George! We'll catch you! Jump!' The ship began a slow plunge; the rain swept over her like a broken sea; my cap flew off my head; my breath was driven back into my throat. I heard as if I had been on the top of a tower another wild screech, 'Geo-o-o-orge! Oh, jump!' She was going down, down, head first under me. . . ."  'He raised his hand deliberately to his face, and made picking motions with his fingers as though he had been bothered with cobwebs, and afterwards he looked into the open palm for quite half a second before he blurted out–  '"I had jumped . . ." He checked himself, averted his gaze. . . . "It seems," he added.
"I knew nothing about it till I looked up," he explained hastily. And that's possible, too. You had to listen to him as you would to a small boy in trouble. He didn't know. It had happened somehow. It would never happen again. He had landed partly on somebody and fallen across a thwart. He felt as though all his ribs on his left side must be broken; then he rolled over, and saw vaguely the ship he had deserted uprising above him, with the red side-light glowing large in the rain like a fire on the brow of a hill seen through a mist. "She seemed higher than a wall; she loomed like a cliff over the boat . . . I wished I could die," he cried. "There was no going back. It was as if I had jumped into a well–into an everlasting deep hole. . . ."
If we no longer demand that a captain go down with his ship, we at least expect that he (or she) will be the last one to leave it. If reports of Captain Francesco Schettino prematurely leaving the Costa Concordia are true, then he is much to blame.
But Conrad is there to remind us that human reality is always more complex than it seems. As frequently occurs in Conrad's fiction, there is a narration within a narration within a narration, as though to emphasize the point about the truth about humans is always buried under layers and is always elusive.
Or as Marlow puts it,
It is when we try to grapple with another man's intimate need that we perceive how incomprehensible, wavering, and misty are the beings that share with us the sight of the stars and the warmth of the sun.
Amen.